UKC Advertising
Why UKClimbing and UKHillwalking
UKClimbing.com and UKHillwalking.com are the most popular and most widely read climbing, walking and mountaineering media in the World. Whatever you have to offer, there is no place better to advertise it to outdoor enthusiasts.
zoom_in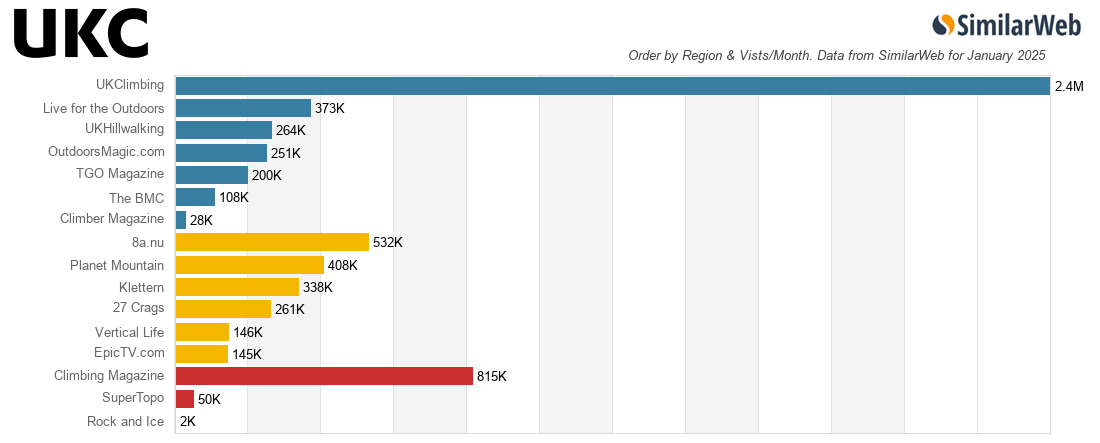 SimilarWeb.com measures the traffic at websites, giving an indication of how many people visit a website, how many pages they look at and how long they visit. This graph shows the user sessions (number of visits made to the site) of various Climbing and Mountaineering Web sites across the World.
177k people are registered at UKClimbing.com and UKHillwalking.com and are regular readers.
On average 0 different people visit UKClimbing.com and UKHillwalking.com everyday.
Our complete advertising service offers you the best way to communicate your message to the most people.